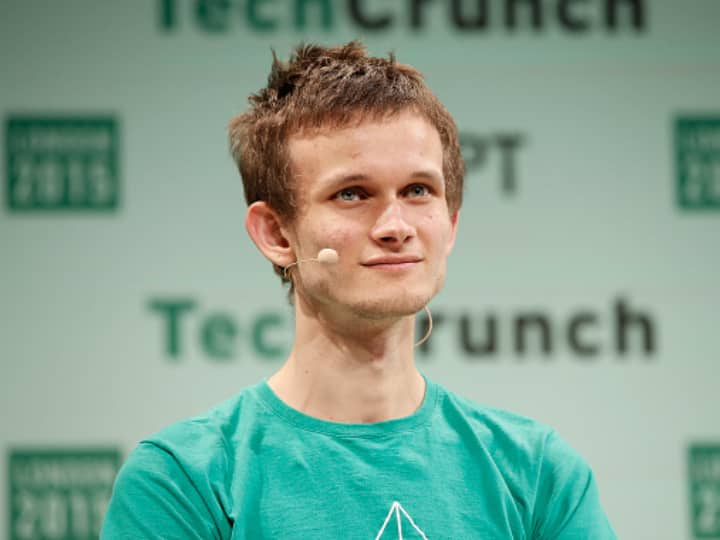 Ethereum co-creator Vitalik Buterin on Thursday said that he doesn't believe crypto assets will "take over the world" and replace traditional, government-backed currencies. Cryptocurrencies are slowly gaining recognition as a means of payment and investment around the world. Despite the volatile nature of crypto assets, and a 30 percent taxation on gains in India, there have been speculations on the extent to which crypto could become a part of a normal life. However, Buterin's words come as a caution.
As reported by Reuters, Buterin was speaking at the VivaTech conference in Paris, France, when he said, "I do not expect cryptocurrencies to take over the world." He added, "It's about cryptos and digital and governments," signifying that traditional currencies are not going away anytime soon.
ALSO SEE: Bitcoin Crash: El Salvador's Crypto Investment Loses Over $50 Million In Value, But President Nayib Bukele Seems Undeterred
A reason why more and more people are leaning towards cryptocurrencies could be the inflation which has lowered the purchasing power of people's savings denominated in dollars, euros, or sterling. The general interest has been further fuelled by the growing number of brands that are accepting crypto payments for products and services.
However, the primary concern when it comes to crypto investments is the extreme volatility of the prices. In May, Terra (LUNA) saw a massive plunge, dipping around 97 percent below its all-time peak of $118. This led to a wipeout of $60 billion in investors' wealth.
ALSO SEE: Crypto Crash: Bitcoin Bear Market Enters 'Deepest And Darkest' Phase — Everything You Need To Know
Again, in June, Bitcoin, the world's oldest and most valuable cryptocurrency, saw an unprecedented plunge in prices, reaching less than half of its 2022 peak of $49,000, and around 80 percent lesser than its all-time peak of $68,000, as seen in November 2021.
Glassnode analysts noted that Bitcoin is currently trading roughly $1,000 below its current realised price of $23,430. The on-chain market intelligence firm tracks the average price of all BTCs in circulation. This indicator is called realised price.
The strategists said, "The current bear market is now entering a phase aligned with the deepest and darkest phases of previous bears. The market, on average, is barely above its cost basis, and even long-term holders are now being purged from the holder base."
Ethereum price today
At the time of writing, Ethereum price stood at $1,092.96, as per CoinMarketCap data. According to Indian exchange WazirX, ETH price stood at Rs 90,690. ETH price went down 3.26 percent in the past 24 hours.